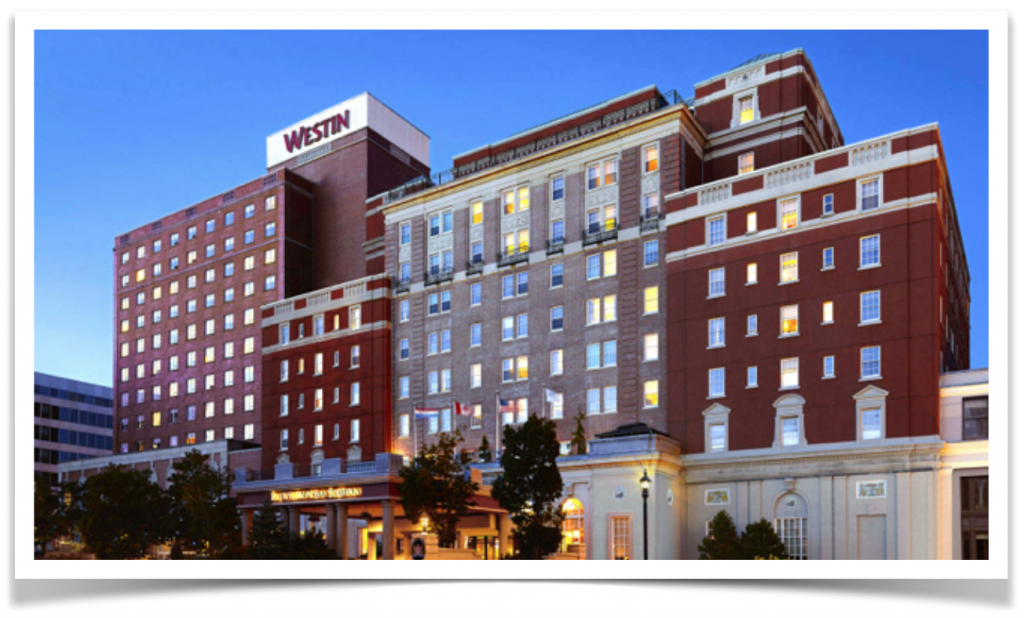 HPCS 2014 will be held at the beautiful and historic Westin Nova Scotian on Halifax's waterfront. The hotel was one of the original railroad hotels owned by Canadian National Railways, which built landmark hotels all across Canada in the 1930s and 1940s, and is the only one of its kind in Eastern Canada. Here is the floor plan link.

Accommodations
The room block we reserved at the Westin for HPCS is now full, however the hotel has agreed to continue to offer our rate of $169/night to our attendees as long as they continue to have standard room available. To book your room, phone 1-800-993-7846 and tell them you're coming for HPCS 2014. The code to get this rate is "ACEnet".
Note that upon your arrival at the Westin in June, you'll be asked to confirm the duration of your stay and subsequent early departure may result in a change fee.
Getting Here
Halifax is serviced by the Halifax Stanfield International Airport (YHZ), approximately 30 minutes from downtown Halifax.
Metro Transit operates its MetroX service between downtown and the Halifax Stanfield International Airport. The #320 bus operates every 30 minutes during peak morning (6 am to 9 am) and afternoon (3 pm to 6 pm)  times. The regular schedule departs every 60 minutes.  Fares are $3.50 for adults/students.
Shuttle bus service is also available to the downtown Halifax area via Airport Express. A one-way ticket is $22 (round trip $40).
Taxi and limousine services are available curbside in the arrivals area for all arriving flights. A one-way trip to Halifax city centre is $63.00 by taxi or limousine.
A full range of car rental options are available in the Lower Level of the Airport Parkade.
While You're in Town…
Come early, stay late… Nova Scotia offers the perfect destination for a getaway before and after the conference. When registering for HPCS, you can choose to have the official Nova Scotia travel guide 'Doers & Dreamers' sent to you to help plan your stay.
Visit our friends at Destination Halifax and NovaScotia.com for itineraries, experiences, advice, and ideas.